2015 has officially arrived and it's time to get our heads into "The What If and the What Next" of content marketing and social media. We're eager to share, abbreviate and discuss some cutting edge ideas based on the latest Forbes Social Media Trends for 2015 predictions written by Jason DeMers. 
The "Anti Facebook"
Image source: http://cdn0.dailydot.com/cache/23/d6/23d6f77bf2f54674ad07cfdc3399ddf8.jpg
Ello , a new platform known as the "hipster, anti-Facebook" is creating a lot of buzz and promises to grow significantly in 2015. While still in a public bata setting, it creates  an ad free environment and promises never to exploit in terms of user information, data, content and connections.  We're interested in exploring how marketers might engage customers through this platform which must be organic. We can't wait to get invited!
Facebook Ads: Increased demand, Increased pricing.
Image source: http://techcrunch.com/2014/04/03/the-filtered-feed-problem/
Facebook, saturated with content, limits visible posts and calculates what subscribers see on their news feed through the above algorithm. This poses the emerging Filtered Feed Problem for businesses and marketers. The need for advertising and promotional posts will rise with costs in order to boost content reach.
Twitter Ads Will Reign
Image Source: http://rack.1.mshcdn.com/media/ZgkyMDEzLzA0LzMwL2U5L3R3aXR0ZXJhZGFwLjZkNGE1LmpwZwpwCXRodW1iCTk1MHg1MzQjCmUJanBn/9b061605/f9f/twitter-ad-api.jpg
Expect an increase in the popularity of Twitter ads, due to a new business model involving objective-based campaigns that enhance performance, offering small business owners concrete results, beyond simple brand building, clicks and retweets.
Instagram: The face of image based social media marketing
 Image Source: http://217.199.187.63/brightyellowcreative.co.uk/wp-content/uploads/2014/11/Instagram-stats-graphic.jpg
Instagram has become a must! This platform will continue to  dominate with it's 200 million monthly users, micro-video production technology and in-feed video advertising which will allow it to surpass Vine in 2015.
LinkedIn: "The" B2B social network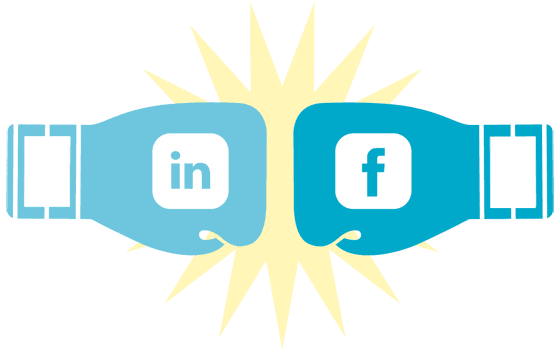 Image Source: http://unbounce.com/photos/Linkedin-vs-Facebook-B2B.png
LinkedIn will defeat Facebook and Twitter and become the dominating platform when it comes to B2B marketing.
Social media becomes a pillar of content marketing.
Image Source: http://www.postano.com/blog/wp-content/uploads/2013/05/content-people-01.jpg
DeMers end his list with a profound prediction. "In 2015, marketers will finally realize that there are two core pillars of a content marketing strategy: publication and distribution. Marketers will learn that social media is the most effective method of expanding the reach and visibility of their content, and because of this, they will come to view social media as more of an "amplifier" for their published content rather than as the content itself."
Our two cents?
Image Source: http://blogs.sap.com/innovation/files/2014/10/Measurement.jpg
Metrics are critical for any marketing campaign; acquisition cost per client being the most critical one. Beyond that we recommend using just a few social media sites as billboards for content on your home site. It's important to have content that draws in and educates customers.  Content should also complement the efforts of your sales folks to educate customers, bringing them to the purchase.  We are also keen on using marketing research with content to learn about your customers' intentions, attitudes and beliefs creating a closed loop system.
Best of luck in 2015!
What If What Next